Strong voices for disability at the Jobs and Skills Summit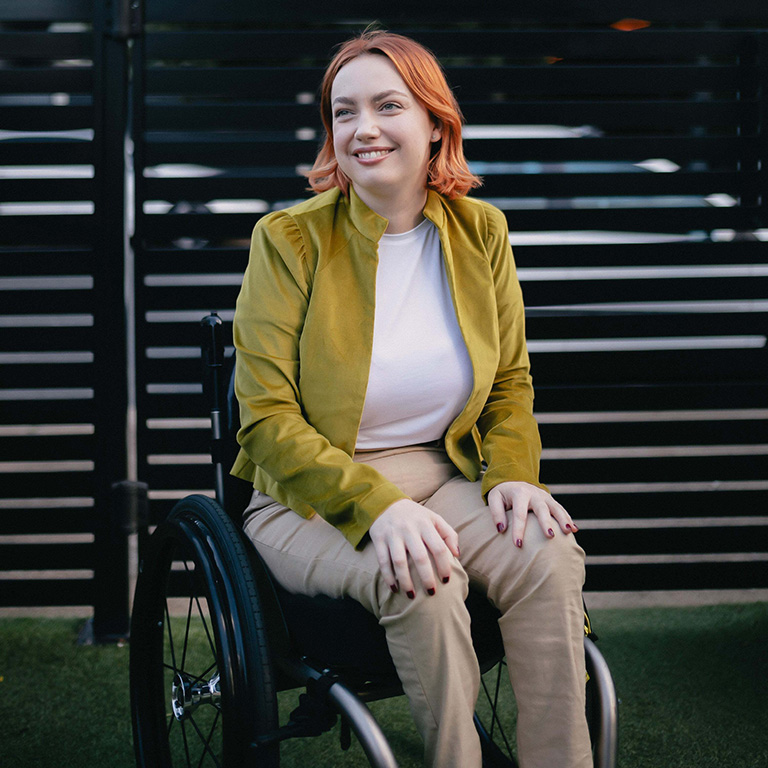 Over September 1st and 2nd, 140 representatives from business, unions, industry and government came together in Canberra for the Jobs and Skills Summit.
Disability rights campaigner and proud friend of CPActive Elly Desmarchelier addressed the summit, putting businesses on notice that they need to do more to employ people with disability while holding the government to account to rebuild all systems that discriminate against PwD including in the workplace.
'I'm not here to ask you to give people with disability a chance, I'm demanding you give people with disability a chance.
"What I'm here to give you are the solutions. These are the solutions that people with disability identified at the NDIS Jobs and Skills Summit.
"Number one, we want all organisations, business, government agencies whose principal function is to work with disabled people, to employ at least 15 per cent of their workforce to be disabled people.
"Not only will that create jobs for people with disabilities but that will mean the programs, the products, the services that are given to us are actually going to be informed by our lived experience," Elly said.
Earlier, the summit heard from Australian of the Year Dylan Alcott, who recently co-hosted a CPActive virtual Town Hall with Elly.
Dylan used his address to the summit to also call on employers to hire more people with disabilities, saying only half of the 4.5 million people in Australia with a disability are enrolled in the workforce.
He also told the summit that PwD should be offered pathways to becoming leaders, because not only do we want jobs and careers but we want a leadership position.
Sign up to CPActive to hear about opportunities to get involved in leadership and advocacy, and make your voice part of the conversation.