New commitments to improve school and work for young people with disabilities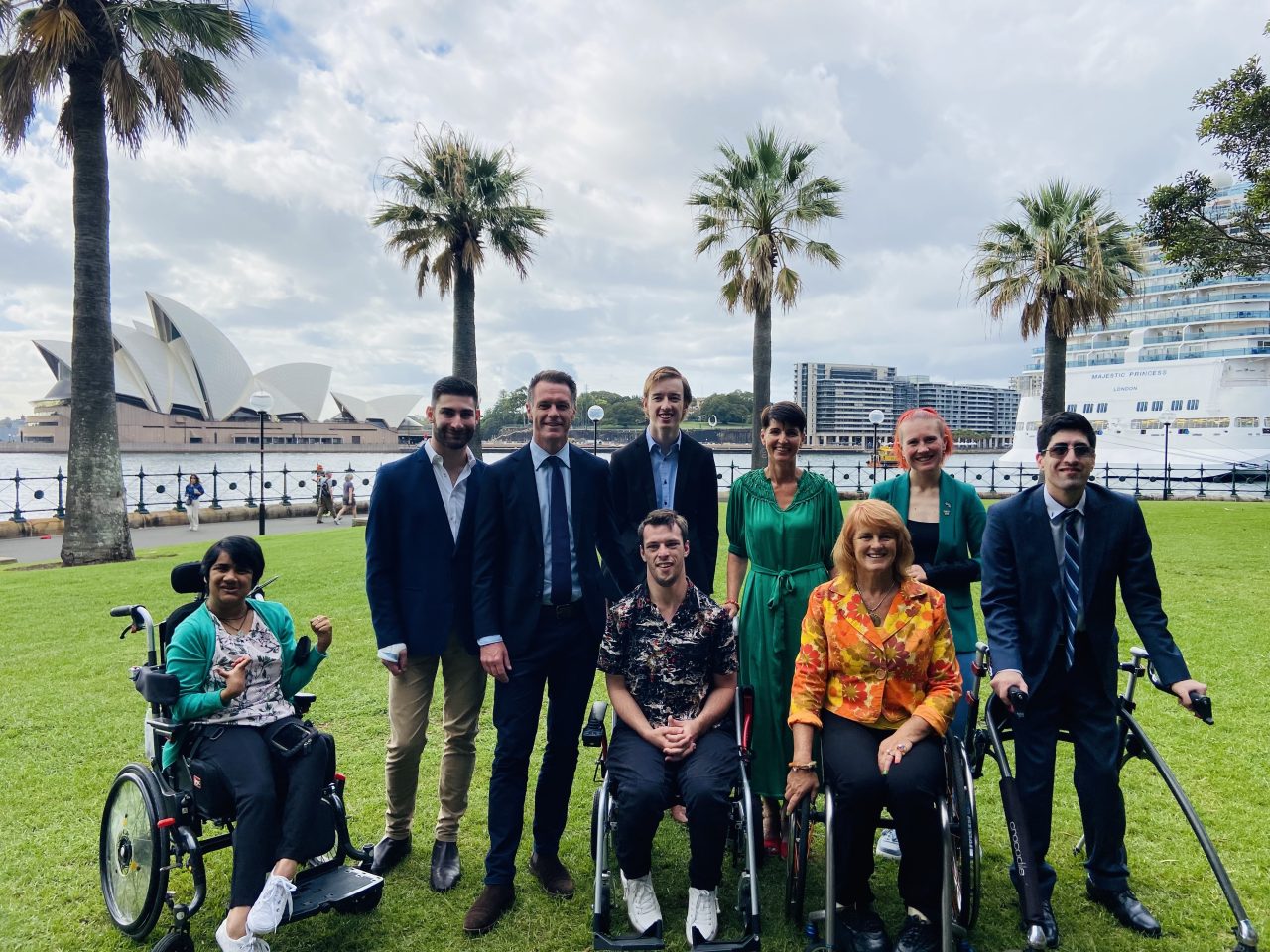 Young people with cerebral palsy in NSW have welcomed NSW Labor's commitment today that if elected they will introduce specific policies to make the pathways from school to work more accessible for people with disabilities.
The CPActive 'Blaze the Trail' campaign has been advocating for these reforms for months and disability advocates say that it's a major win for young people with disabilities in NSW.
If you haven't signed the petition yet – there's still time to add your name and help other parties come on board!
NSW Labor Leader Chris Minns and Shadow Minister for Disability Inclusion Kate Washington announced today that if elected into government, they will:
Review supports for assessments at schools to ensure they are clear and consistent for young people with disabilities
Explore pathways for people with disability to become teachers and support staff
Improve inclusive employment practices in NSW government departments
Blaze the Trail campaign spokesperson Tahlia Blanshard said it is a massive win for the campaign.
"We have been making our voices loud and clear this election, telling all major parties that it is time to improve our school and employment systems to make them more inclusive for young people with cerebral palsy and other students with disabilities," said Tahlia.
"Not only did the Shadow Minister Kate Washington come to both our virtual and in-person launch events, but she listened to our feedback and as a result, we have today's great outcome," said Tahlia, a young disability advocate and Paramatildas representative with cerebral palsy.
The campaign has been enabled by CPActive, the advocacy community made possible by Cerebral Palsy Alliance. Since its launch twelve months ago, CPActive has grown to more than 2,600 people who are passionate about creating positive change for people with disability.
"This shows the power of what we can achieve when young people with disabilities come together and campaign in a powerful way – and what happens when our leaders listen to us directly.
"Current employment rates for disabled community are unsatisfactory, and the support provided within schools, universities and other educational institutions are often inadequate. This does not allow or empower students with disabilities to plan for pathways after education.
"This is a significant step towards meaningful change for young people with cerebral palsy and similar disabilities and we thank NSW Labor for its commitment today," Tahlia said.
There are still other leaders in NSW Parliament who we want to see step up and commit to supporting our campaign asks – so now more than ever we NEED our petition signs to grow so more parties see it.
Take 2 minutes to sign it here.