CPActive gets a shoutout on national TV!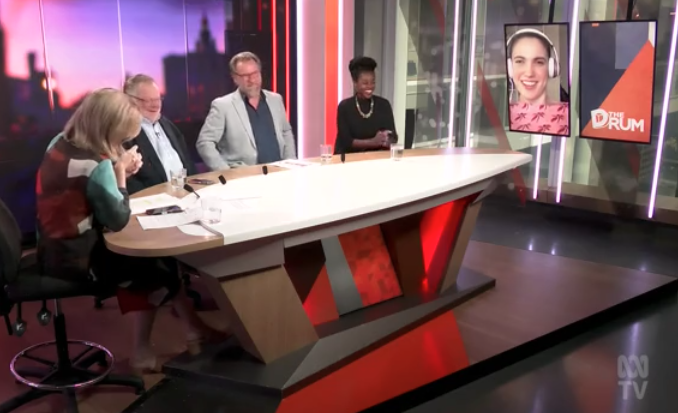 It was great to hear a shoutout to CPActive from Hannah Diviney on national ABC show The Drum last Friday! If you missed it, you can listen to the panel discussion starting at the 15-minute mark by checking out the full recording here.
Hannah Diviney is a disability advocate, actress and the Editor-in-Chief of Missing Perspectives, a platform that elevates the voices of diverse storytellers, particularly young women who are often underrepresented in the news industry.
When asked about the impact of COVID lockdowns on potential outcomes in the NSW state election, Hannah didn't hesitate to highlight the work of CPActive and the campaign commitments – or lack thereof – of most political parties.
"There's a collective of young people with cerebral palsy … called CPActive, which has been lobbying for changes in education reform, particularly when it comes to how students with disabilities are treated in the education system and addressing some of the inequities that we're exposed to it in the education system by COVID. Unfortunately, a lot of students fell behind and suffered negatively because they weren't receiving face-to-face learning or the support that they need.
CPActive has been lobbying for education reform. We've had commitment from Chris Minns and the Labor Party, and if they're elected they will honour and commit to our reform. We've had some positive responses from MPs within the Liberal Party, but we haven't had a response from Dominic Perrottet."
"Well there's time yet, you just said it on national television so there you go!" responded Ellen Fanning.
"I would imagine if something was going to get him to respond, it might be this," said Hannah.
It's a big win for CPActive to not only be mentioned, but praised on national television for a well-run grassroots campaign.
We look forward to working with the newly elected Labor government to implement the reform designed by our CPActive Champions.