CPActive Champions recognised for their leadership at ICMS panel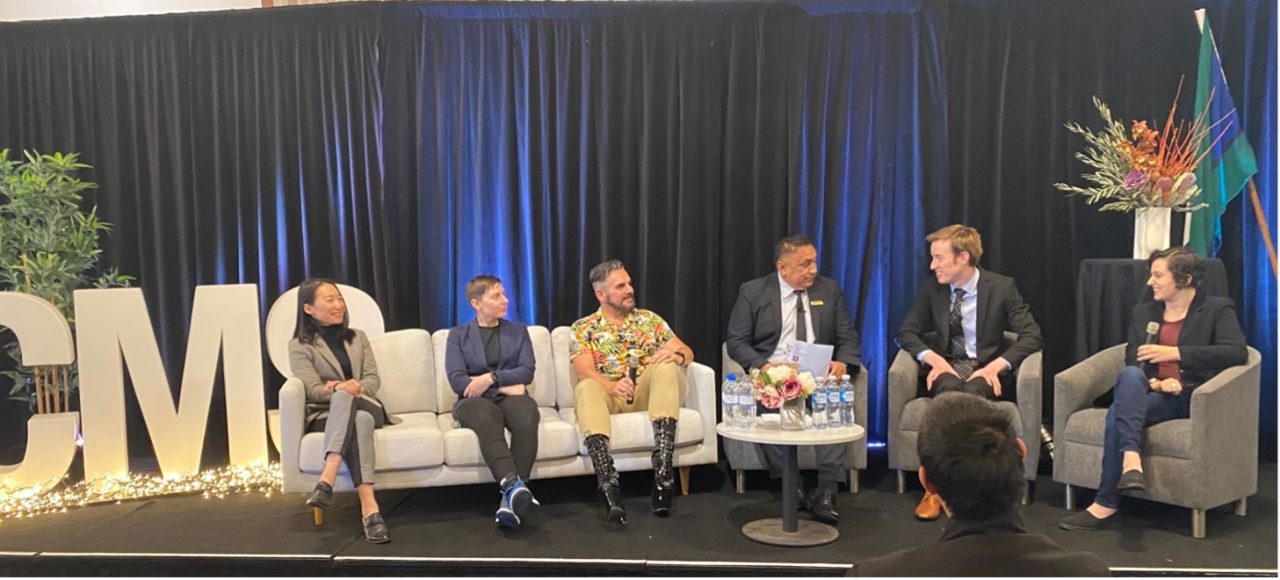 Champions Nicholas Lapsley and Meret Hassanen spoke at a Masterclass panel at the International College of Management Sydney on Diversity in Leadership. Led by Dr Trevor Clark, the Undergraduate Dean at ICMS, the panel explored the importance of diversity in leadership and what we can learn from it.
Nicholas spoke eloquently on the assumptions that others make around people with disability, the limitations that such assumptions create, and how he is always challenging those. He noted the lack of leaders with disability in organisations, which he is actively working to change alongside other champions and the CP community through CPActive and the Blaze the Trail Campaign.
Meret spoke about opportunities, and how she takes every one that is presented to her because it could lead to anything. She shared how her internship at SBS gave her a foot in the door, which led to her current job at ABC as a film producer. She uses her platform to advocate for including people with disability in film production. She expressed her gratitude for all the opportunities that have come up and shared the wisdom of not being too hard on herself.
Our CPActive champions show their leadership through sharing their stories, which are an incredibly powerful tool in creating meaningful change. Part of what makes our community so great is the collection of stories and experiences we bring with us when we come together – and sharing them brings us one step closer to making Australia the most inclusive place to live.
If you or someone you know is a young person with CP interested in developing their leadership skills, advocacy skills and connecting with others – then stay tuned and keep an eye on your inbox for some big news! Join us at cpactive.org.au and never miss a beat.