Blaze the Trail: Creating a Better Future
By Marusha Pride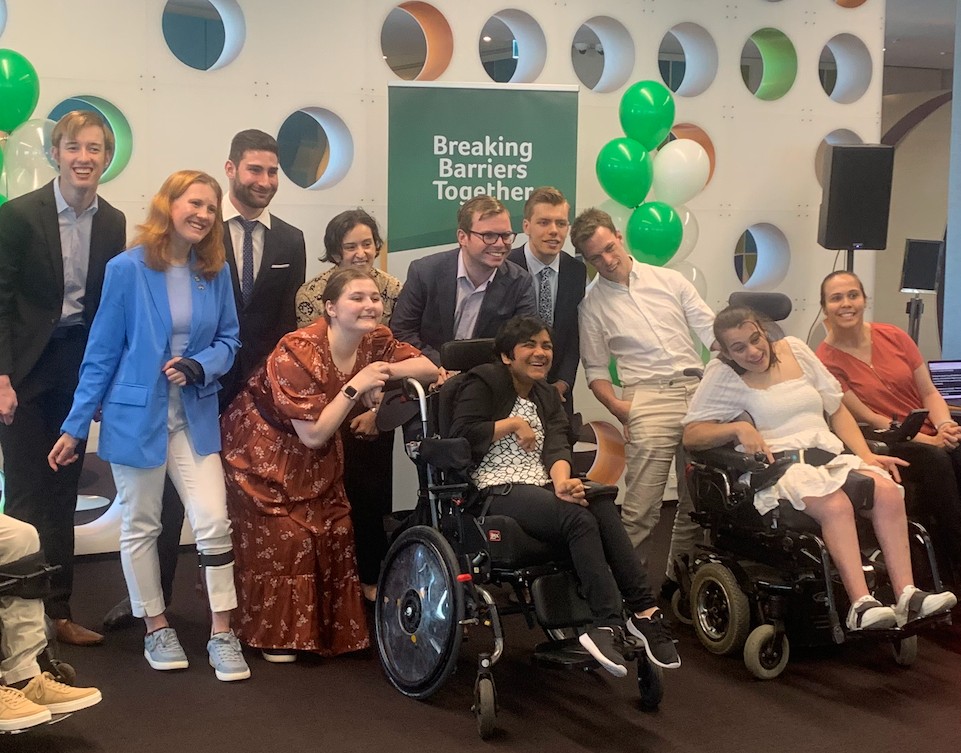 Wednesday, 23rd November, was the launch of CPActive's Blaze the Trail campaign. A world first
campaign that was design by an incredible group of young people to build better pathways from
school to work. Fourteen CPActive champions- Sophie Geeves, Eric Barrett, Nicholas Lapsley, Eirean
Wood, Meret Hassanen, Declan Lee (who, unfortunately, could not be there in person), Jack
Calderan, Jack McCutcheon, Nicole Kozeji, Aaryan Shah, Tahlia Blanshard, Joseph Issa, Sasha
Dansereau, and me, Marusha Pride, launched this campaign at Barangaroo. We were joined by the
Shadow Minister for Disability, Kate Washington.
Our presentation covered three main areas: Provisions for exams at school and University,
pathways for teachers with disabilities to enter the teaching workforce, and a statewide initiative to
help develop professional pathway for students with disability. Our presenters shared their
experiences in each of these areas. Tahlia kicked off the launch with an introduction and her
experiences with provision in university. We had Nicole and Sophie speak about exam provisions in
both school and university. Next up, Aaryan and Eireann talked about having more teachers with
disabilities in the teaching field. Then Jack C and Meret shared their experiences with pathways into
larger workplaces and businesses. We were honoured to receive positive feedback from the Shadow
Minister.
We had the opportunity to chat with our guests and make connections while the interviews
with the remaining champions were being conducted. Then we went to the pub to celebrate our
launch with Teigan Butchers. All in all, it was a great day!